SERVICE DOGS
WHAT IS A LEGALLY CERTIFIED SERVICE DOG?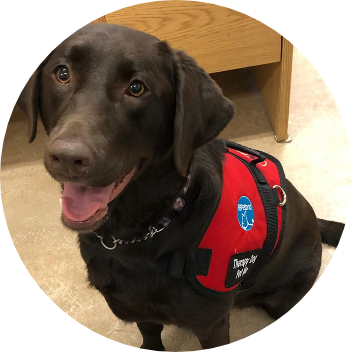 Service Dog
A dog trained to provide a service to its owner, who has then passed a government issued public access test. Many get this confused with Emotional Support Dog and Therapy dog.

Therapy Dog
A dog and handler team that provide a service for other people. These dogs are for hospitals, care homes, etc. They are usually through the St. John Therapy program, and we have and can assist clients train their dogs for this purpose.

Emotional Support Dog
A pet that provides emotional support to its owner. These dogs do not have public access rights. They are simply pets that provide emotional support for their owners.